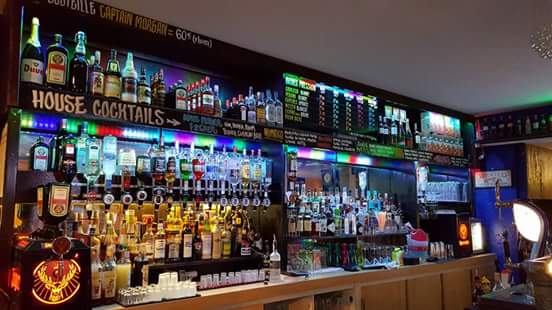 The City
Bares / Copas
Descubrimos « The City » Un auténtico Bar de cocktails en Bordeaux.
Por
|

« The City » ubicado en el barrio de Saint Bruno, exáctamente en la calle 21 Rue du Palais Gallien, abierto de jueves a domingo.
Desde el 2009, el bar propone un concepto innovador en su especie, dónde sus dueños Emilie y Damien ponen todo su empeño y corazón en el negocio, presentando una variada carta de 60 coctéles, dónde hacen uso de una amplia gama de marcas y productos de primera cálidad.
En horario de Happy Hours (Martes a Jueves) de 17 a 20 horas se puede elegir entre 12 coctéles en copa martini a 6 €.
«Martinis» (6cl alc.)
AVIATION    Gin, Maraschino (cerezas), Crema de violeta, zumo de limon verde.
MARGARITA   Tequila Gold, Cointreau, Sour mix.
KAMIKAZE   Vodka, Cointreau, Sour mix.
COSMOPOLITAN   Vodka, Cointreau, Sour mis, Zumo de Canberry.
APPLETINI  Vodka, Manzana, Zumo de Manzana y limon verde.
VANILLA EXPRESSO MARTINI   Vodka Vainilla, Licor de abellana, azucar de caña, cafe.
VESPER   Gin, Vodka, Lillet Blanca.
CARTE BLANCHE  Whisky Canadiense, Cointreau, Sour mix.
SIDECAR   Cognac Remy Martin, Cointreau, Sour mix.
MANHATTAN  Bourbon, Martini Rojo, Angostura Bitters.
HO– — USE FRENCH MARTINI   Vodka, Liqueur St Germain, Zumo de limon Verde.
«L'abus d'alcool est dangereux pour la santé, consommez avec modération»
Entre coctéles y cervezas hay multiples actividades preparadas con empeño, para pasar un momento agradable e único, como por ejemplo:

Campeonatos de poker (Oficial), con premios incluidos, noches de Beer pong y campeonatos de dardos entre bares ;
También ofrecen celebraciones de despedida de solteros(as). Y sin duda, todo el deporte en sus pantallas repartidas por todo el establecimiento.

Como barman de cabecera de The City, después de su ultimas aventuras por distintos bares de Australia y Bordeaux se encuentra Thomas Calaghan, quién se caracteriza por su buen sentido del humor y amabilidad, haciendo de la estancia en el bar un momento agradable.
Pasen a tomarse una copa para disfrutar un momento diferente, donde seguramente olvidaran la rutina del dia.
Para conmemorar sus 6 años de apertura, realizaran un fiesta el 18 de Diciembre 2015.
Descubrimos « The City » Un auténtico Bar de cocktails en Bordeaux. – https://t.co/EeTXYAutmW

— Descubre Magazine (@descubremag) 15 mars 2017